Feeling overwhelmed, exhausted and stuck?
You know you need to make some changes and you don't know where to start?
You've been wearing a busy badge and your cup is empty.
You want to stop running but are worried that you'll get left behind.
You crave simplicity, ease, joy and freedom.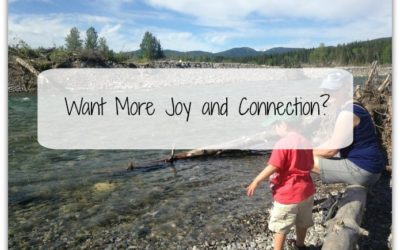 Want more joy and connection? I'm back as promised to share the useful and fun things that are making me smile this month. The picture above was taken on a family outing to Kananaskis Country. We spent the morning with friends hanging out on the banks of the Elbow...
read more