Feeling overwhelmed, exhausted and stuck?
You know you need to make some changes and you don't know where to start?
You've been wearing a busy badge and your cup is empty.
You want to stop running but are worried that you'll get left behind.
You crave simplicity, ease, joy and freedom.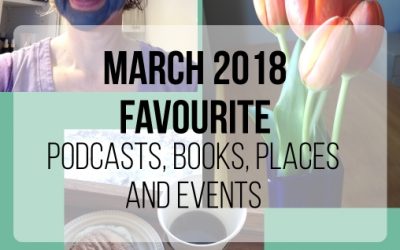 March 2018 - Favourite Podcasts, Books, Places, Events March has been a bit of a roller coaster ride. I've been struggling with what to write and share with you this month. It's time to revisit my "Why" again. I started writing again because I was craving a creative...
read more