Feeling overwhelmed, exhausted and stuck?
You know you need to make some changes and you don't know where to start?
You've been wearing a busy badge and your cup is empty.
You want to stop running but are worried that you'll get left behind.
You crave simplicity, ease, joy and freedom.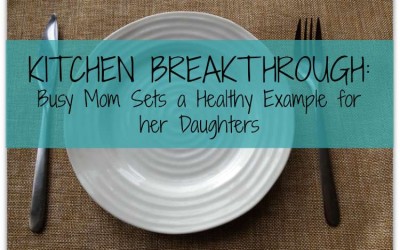 Kitchen Breakthrough:   Busy  Mom  Sets  a  Healthy  Example  for  her  Daughters I've been running the Real Food Reset for a year now so it's about time I shared a kitchen breakthrough of one of my clients. I would like to introduce you to Tanya, a mom of two young...
read more