Feeling overwhelmed, exhausted and stuck?
You know you need to make some changes and you don't know where to start?
You've been wearing a busy badge and your cup is empty.
You want to stop running but are worried that you'll get left behind.
You crave simplicity, ease, joy and freedom.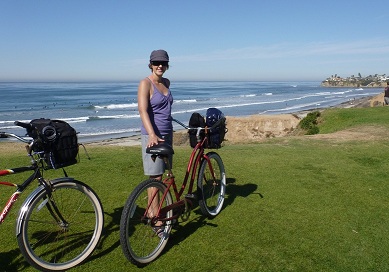 "Here is a picture from a recent trip to sunny San Diego. Reg and I had spent the day in La Jolla and were cruising back to our rental unit in Mission Beach. San Diego has to be one of my favourite American cities. Miles of gorgeous beach, friendly locals and...
read more