Feeling overwhelmed, exhausted and stuck?
You know you need to make some changes and you don't know where to start?
You've been wearing a busy badge and your cup is empty.
You want to stop running but are worried that you'll get left behind.
You crave simplicity, ease, joy and freedom.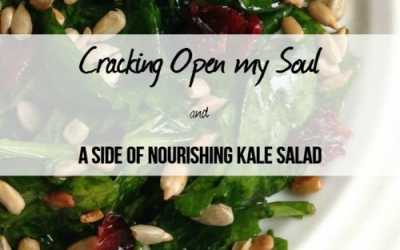 Cracking Open My Soul & a side of Nourishing Kale Salad You may or may not have noticed that I didn't share a post last week. I have taken a week off for vacation before but this was different. I want to share with you why I was absent last week. I'm hoping to...
read more