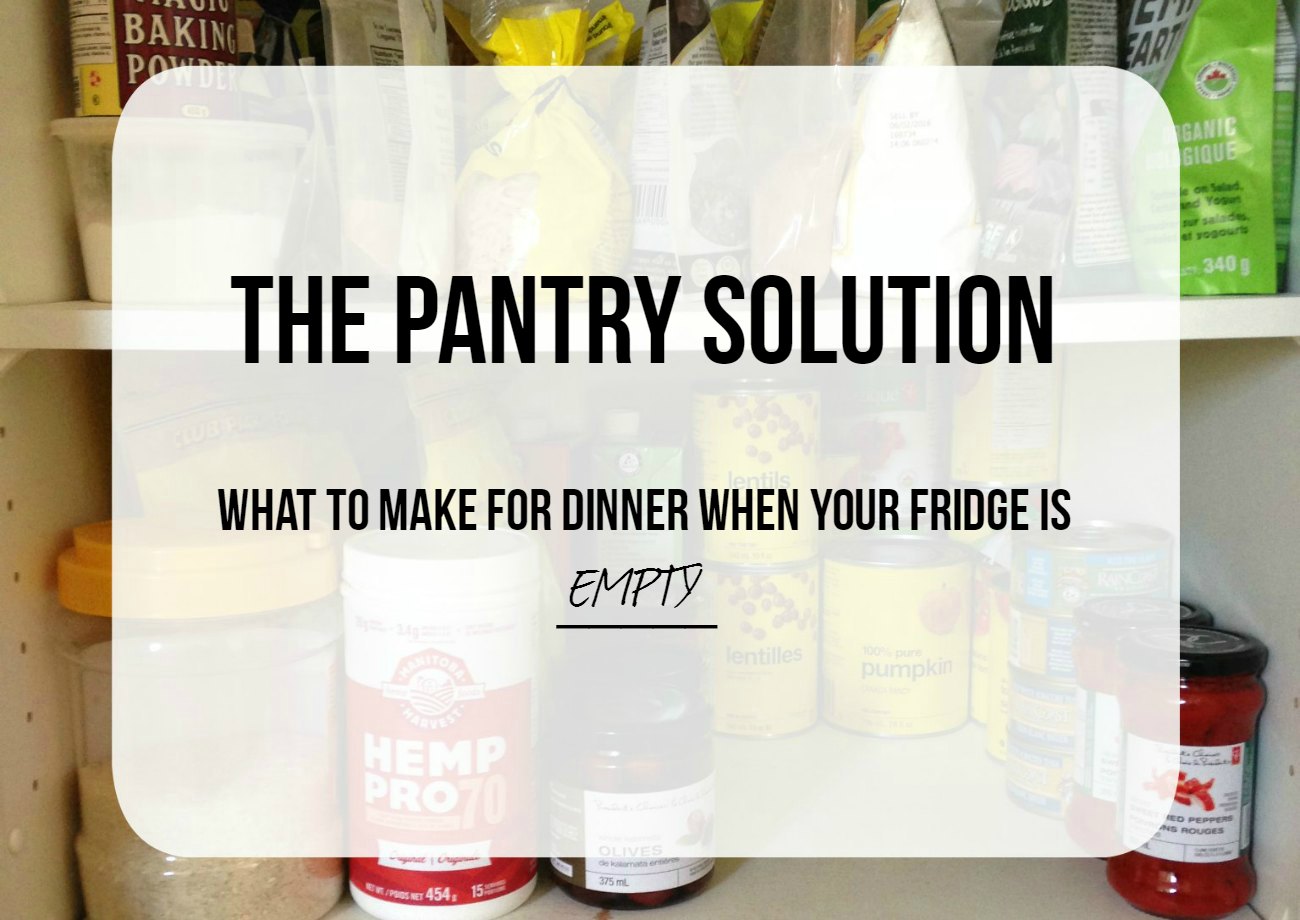 It's 5 o'clock and everyone is hungry.  Your fridge is bare.  It's been a crazy busy week.

You could order pizza but you did that last week. You really want to feed your family something healthier and to be honest, pizza just puts you into a food coma.
There  is  a  simple  solution.  You  can  create  a  delicious and  nutritious  dinner  when  there  appears  to  be  no food  in  the  house. 
Never be caught unprepared for dinner again!

The solution is a properly stocked pantry and few emergency recipes.
You can get a tasty dinner on the table when you have the right items in your pantry.
Grab  a  free  copy  of  my  PANTRY   Solution  .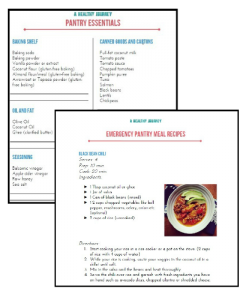 Print it off and post it on your pantry door so you are never caught empty handed at dinner time again.
bonus: I've included 4 of my "go-to" recipes that use ingredients found in your pantry.
These recipes are simple, nutritious & delicious.
You can easily get a healthy dinner on the table with a properly stocked pantry.
Let me show you how…
The sample recipes she provided taste amazing and most importantly are easy to prepare. As a mom she "gets" the challenges we face when it comes to nutrition. She is very knowledgable and supportive. A true gem.
Andrea Ayres
I really appreciated starting with the basics. I needed a guideline on how I should stock my fridge and freezer. I needed to know what the staples are because I often feel overwhelmed with recipes when I don't even have a couple of the ingredients on hand.
Kelly Savage