Personal Note from Anastasia: 
Reg and I went to Canmore for a little getaway this week. This picture was taken on a new trail we discovered by the Bow River. It was great to be able to squeeze in a beautiful forest hike before the snow flies. Getting out of the city and spending time in nature really renews my spirit and makes me grateful for living so close to the Rocky Mountains.
Nourish Your Mind and Spirit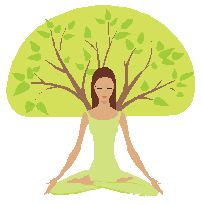 Your mind and spirit need to be nourished just like your physical body. You feed your physical body with whole foods that are nutrient rich and delicious.  Body, mind and spirit all need to be treated equally.
To feed your mind and spirit will require you to spend time alone and on your passions on a daily basis. Block off time on your schedule for this. Start with 10 minutes and then see if you can carve out an hour. Do not skip this step because you think you don't have time or that it is too self indulgent!
Spending time alone allows you to quiet your mind and focus inward. You might want to use this time to meditate, journal, read an uplifting or inspiring book, walk in nature or another activity that gives you a chance to clear your head. Get comfortable with being on your own. You might be surprised at how much fun you can have by yourself.
Spending time on your passions will lift your spirit. When you spend time doing things that you love, time seems to disappear. You are truly living in the moment and experiencing flow.
If you aren't sure what your passions are then you need to take the time to do some self discovery. Think back to when you were a child. What did you love to do with your free time? What positive activities cause you to loose track of time? Make a list and pick one activity to start with.
Nourishing your spirit by spending time on your passions is vital for good health. Some people look to outside sources like food, alcohol, drugs and relationships to fill an emptiness that they might be feeling. Get to know yourself and find out what really lights your fire. Take responsibility for your own happiness!